I Got A Major Movie Placement!!
---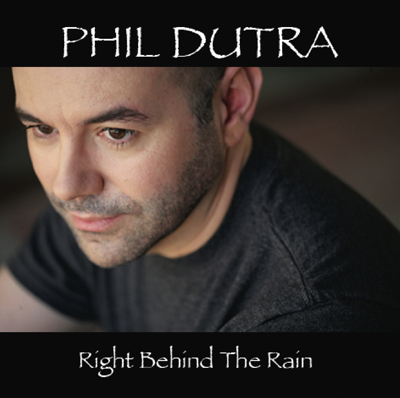 So here's the back story.  
I had just moved to L.A. and was doing my best to promote my music the best way I knew how.  I was going to open mics, playing live gigs all over the city and meeting as many musicians and fans as possible.  I was getting some great feedback on my latest tunes and thought that maybe I should get these songs recorded. As a songwriter, you always have doubts about how good your songs are.  Even so, I decided to record them with a great local producer named Rye Randa.  He has recently won the USA Songwriting Competition and had the winning song "Overground" recorded by legendary rock band Three Dog Night. Rye really captured what I wanted from these songs and
I recorded an EP that I was amazingly proud of!
One of my musician friends recommended that I sign up for a service to get the songs placed on T.V. shows and in movies. My doubts still lingered.  Were my songs good enough to place in television shows and movies?  I decided to give it a shot. What the hell!
I found a site called TAXI and submitted music for many, many opportunities…with no luck.
One day on the Taxi site, I saw an opportunity to submit a song for a contest that would be decided at their national songwriter's convention in Hollywood and decided to submit one of my songs.  I didn't  expect much. After all, I had had no luck submitting for other projects.
Several weeks later I got a call from TAXI telling me I needed to show up for the convention because I was one of the 5 finalists for the contest.  I was psyched to say the least!
The convention was held right next to the Kodak Theater where the Academy Awards are hosted.  At the finals, I stood on stage with the other finalists.  My palms were sweaty and my heart was pounding as our songs were played in front of several hundred songwriters and industry professionals who chose the winner by applause….
As the winner, I got to work with legendary producer Micheal Lloyd and remix the winning song.  What an awesome experience that was.  But, that is another story altogether.
That same day I gave my CD to a music placement company and hoped to hear from them about film and T.V. placements very soon.  After all, my song just won a national songwriting competition. I waited and I waited and … nothing.
Cut to five years later.  I hadn't heard a peep from that company. I had moved to Austin, Texas and continued to write and perform.
Then, an email arrived.  I had to read it several times before it sank in.
"We placed your song  Right Behind The Rain in a Warner Bros film called Something Borrowed starring Kate Hudson and John Krasinski."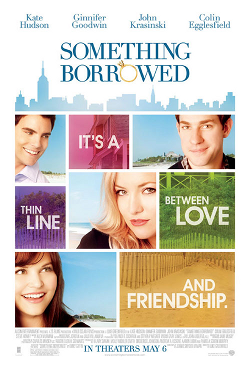 YES!!! I got a song in a major motion picture!! I was so psyched. I couldn't believe it!  I went to see it on opening weekend and heard my song played…and I watched as my name scrolled down the screen during the closing credits.  There it was, for all to see!!
I will never forget that feeling!  It washed away all the doubts I had about my music.  It showed me that I could really do this! After all these years, my songs were validated, at least in my mind.  I know that all the great feedback from other musicians, winning that song contest, even selling a bunch of my debut CD "See The World" should have been enough.  But it wasn't.  Seeing that credit on the "Big Screen" was the key.  I knew that my music mattered.
If you like what you've heard so far, you can get my most recent EP "Right Behind The Rain" by clicking here! Because Creative Loafing Atlanta describes my music as "Passionate Performances Of Some Truly Catchy Songs!"
26 Comments